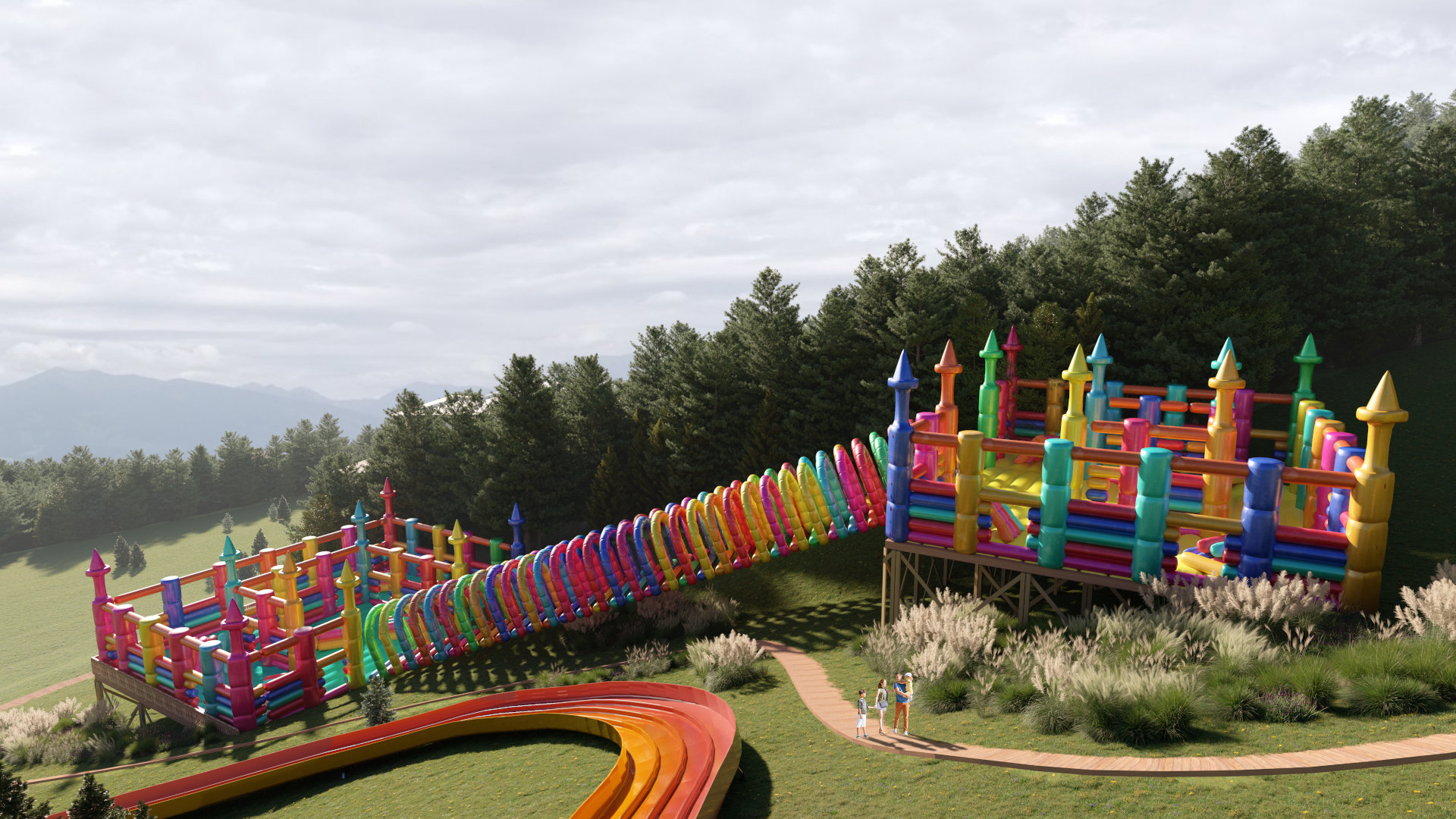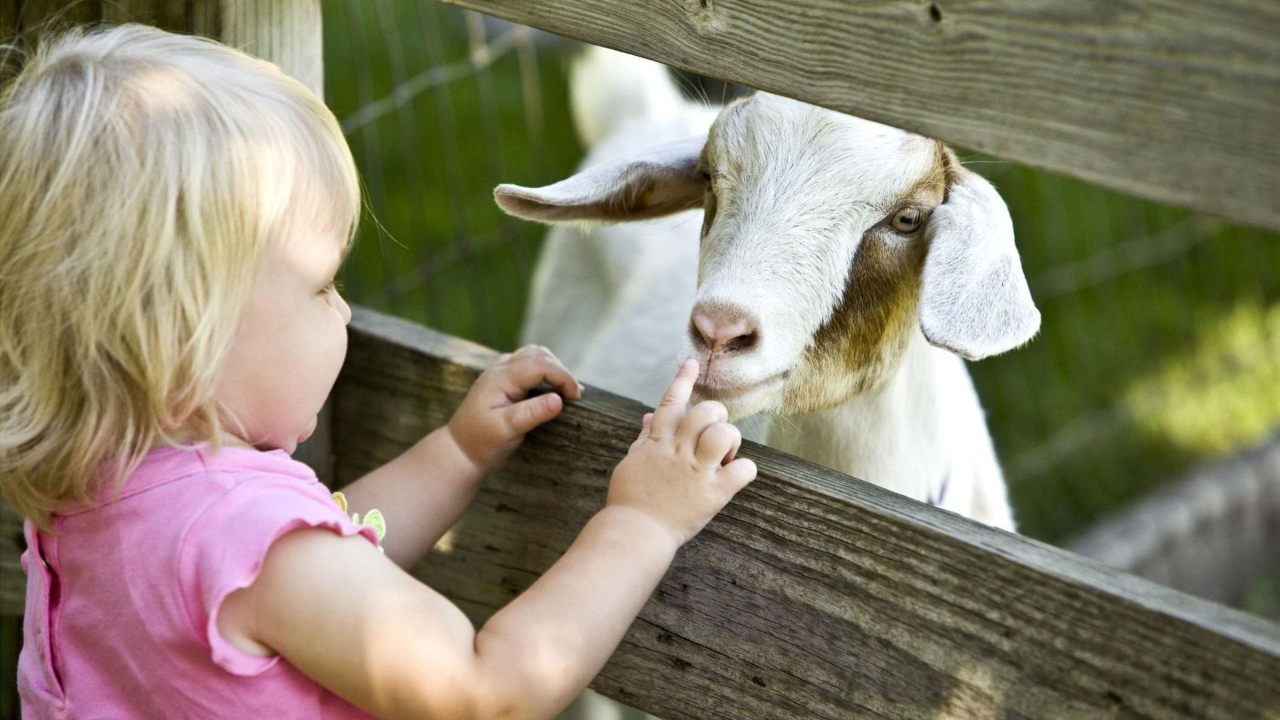 Adrenaline and fun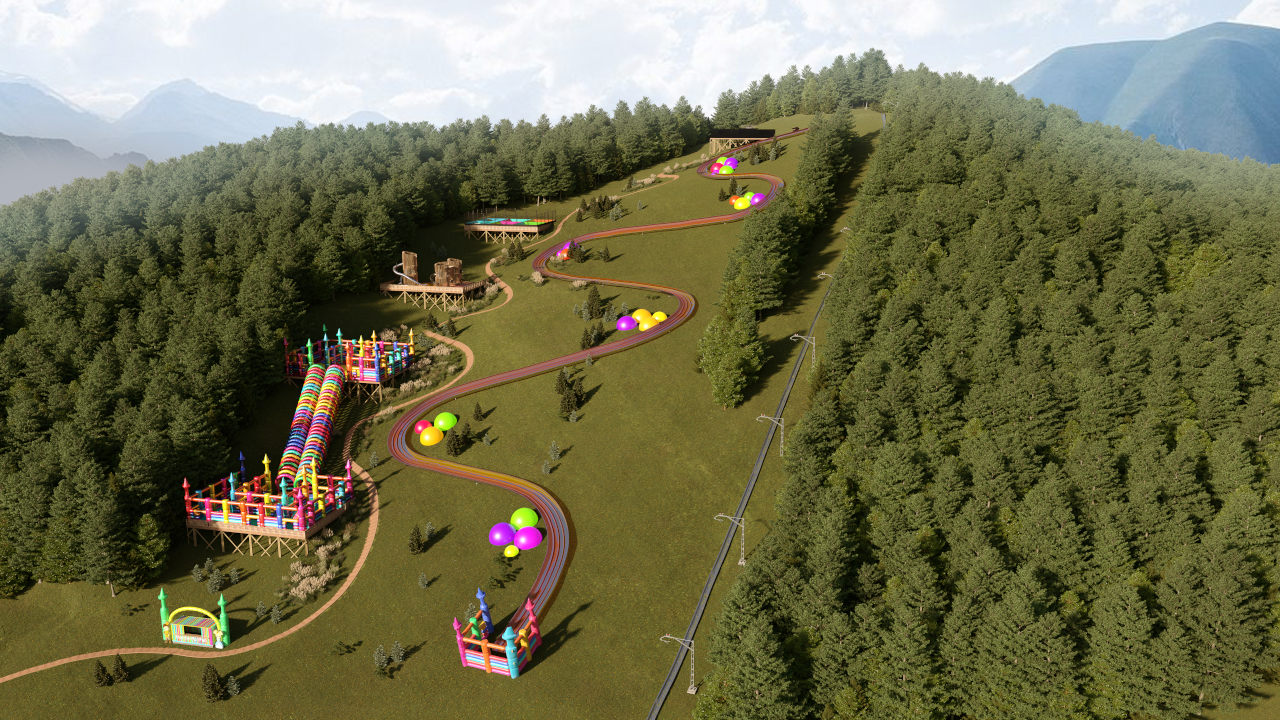 Fun Park Mēridien
covers an area of
72 000m²
on Mount Poludnica in Liptov.
It is a unique amusement park in Slovakia. Both children and adults will enjoy it.
We will show children that movement is super fun...
Fun Park Mēridien is home to
Prince and Princess Mēridien
.
After crossing the entrance gate, you will be transported to a park full of fun.
The first part will feature
the largest inflatable bouncy castle
in Slovakia.
The Obstacle Arena
will be in the second part. Play as a ninja and overcome all obstacles! Test your speed, strength, agility and coordination.
In the third part, there will be
the largest outdoor Trampoline field in Slovakia
.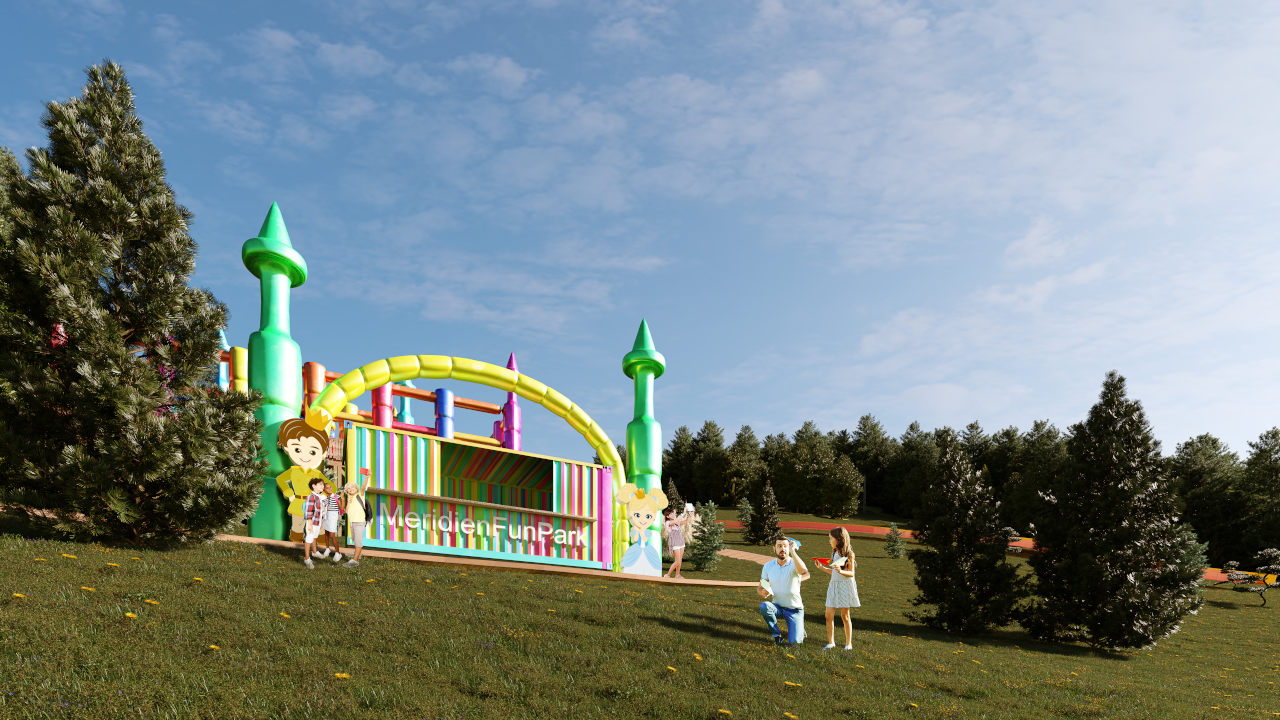 In the fourth part, there will be
a racing track with electric cars
.
In the fifth part, there will be
four of the longest slides in Europe with a length of 350 meters
, on which both children and adults will be able to compete for the fastest descent.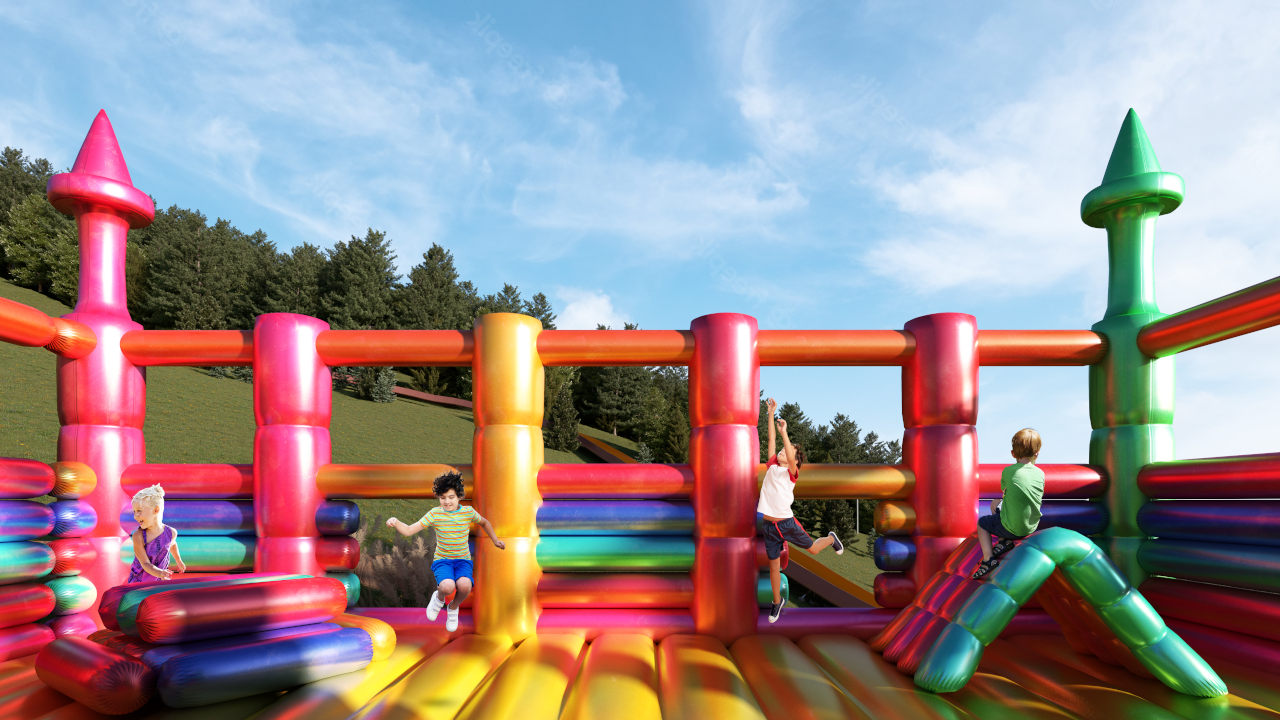 Along the way between attractions, you will be able to refresh yourself at kiosks with ice cream, cotton candy and other snacks.
There will be
a Sky Bar
at the very top of the hill.
Our animators will guide you through all parts of the Fun Park.
After the end of the program,
a big foam party
in the pool will be prepared for all visitors.
In the forest, next to the attractions, there will be
a Contact Zoo
, where you will be able to see the various animals that live in our forests and, thanks to the feeding machines, you will also be able to feed them.